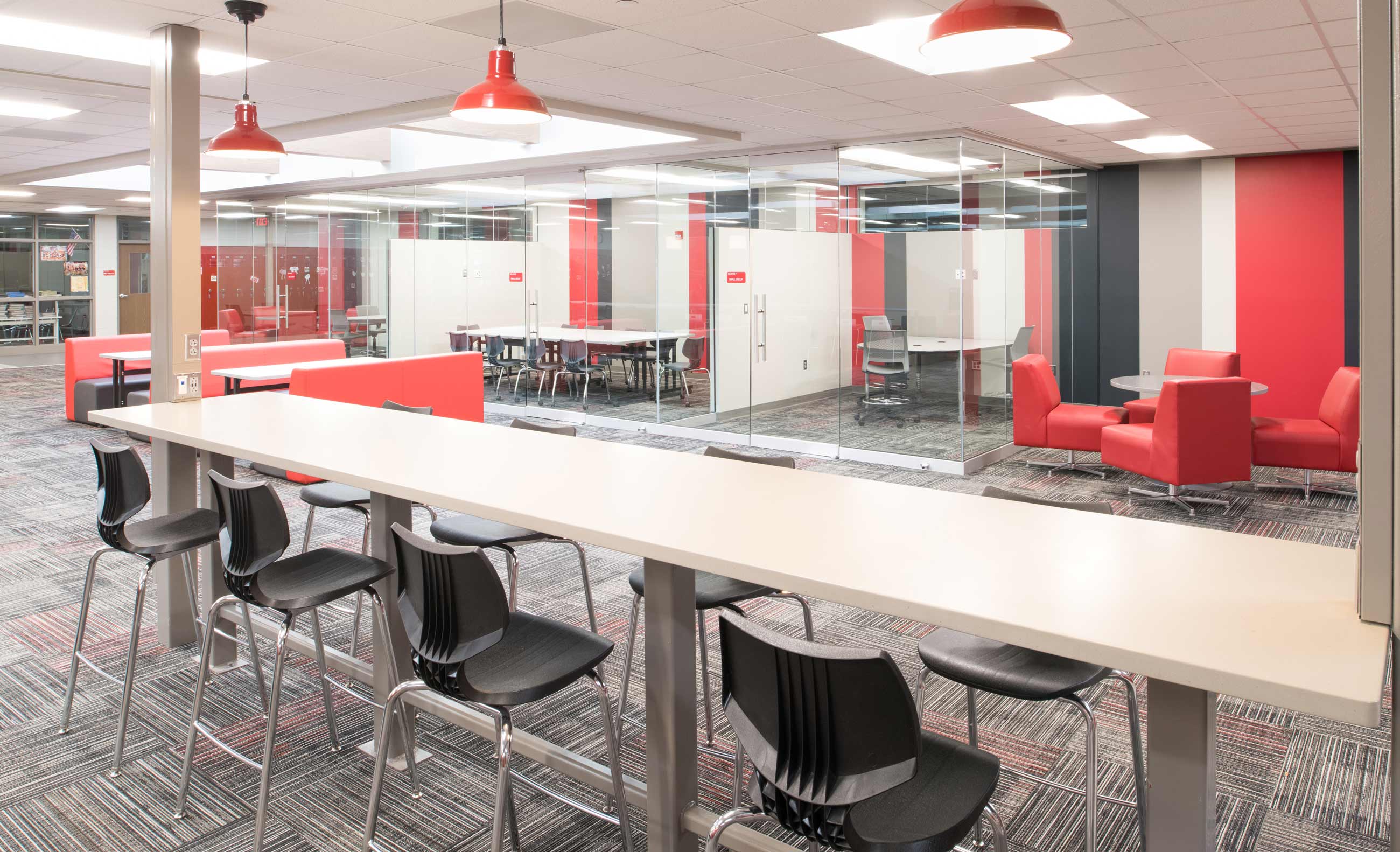 Weyauwega-Fremont High School
ATSR performed a long-range facility study for Weyauwega-Fremont Public School District to upgrade existing facilities and prepare students for 'future ready' learning in 2014. In 2016, ATSR assisted the District in passing a successful bond referendum and designed and engineered additions, renovations and facility upgrades. Renovations/additions included:
science (physics, biology, chemistry)
tech classrooms
gym + fitness center
auditorium
new STEM wing including renovations to existing industrial arts wing
new agriculture lab areas
locker room renovations with roofing and roof structure replacement
new music room replacing existing classrooms
new forum room
computer lab
new cafeteria
bleacher replacement in existing gym
new restrooms
special education classrooms
ceramics and math classrooms
Client:
Weyauwega-Fremont Public School District
Location:
Wisconsin
Type:
Renovation
HVAC system upgrades include a new boiler system, new chiller to add A/C to entire building, replace old piping throughout the building, replace old duct board ductwork to improve indoor air quality and greatly improve energy efficiency;
Electrical upgrades include new 277/480 volt service and replacing existing panels throughout; providing dimmable LED lights throughout, providing power and data in new and renovated areas; sound and dimming systems for the auditorium; replacing the fire alarm system; new wireless master clock system; replacing the building paging system; upgrading and adding to the existing security system;
Deferred maintenance projects include window replacement, replacement of exterior metal cladding, site utility upgrades, HVAC replacement including all ductwork and AHUs, fire sprinklers of the high school, electrical upgrades including technology/data cabling, new communications system, exterior/interior door replacement, light controls, and ceiling replacement required for HVAC upgrades.