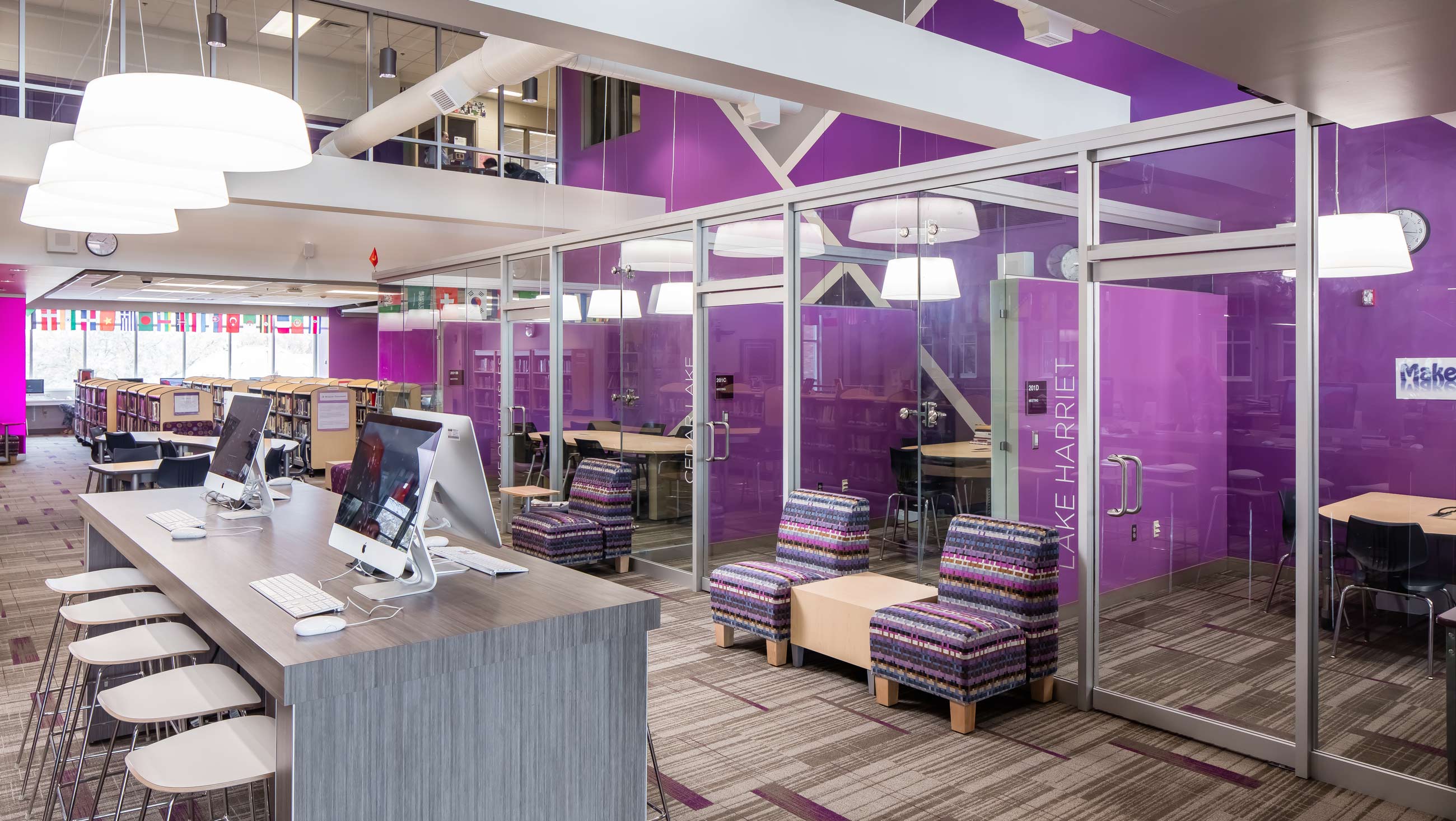 ATS&R worked with Minneapolis Public Schools on the design for an addition and alterations at Southwest High School. New construction occurred in the space between the two buildings where a single-story glass 'link' is currently located.
Primary project goal: prioritizing classroom count and enrollment capacity. Secondary goals:
Improvement of classroom support spaces where existing capacity is already inadequate or where the enrollment increase will render them inadequate.
Enhancement of building security.
Future-ready: leave the site better poised for future development, whatever that may be and whenever it may occur.
New classrooms a new lunchroom and related kitchen spaces, and a new commons area were created. The existing lunchroom and kitchen area were remodeled into classrooms, dance studio space and theater support spaces. The commons area includes: student study areas, coffee shop and school store. The main school office has been relocated to new and/or remodeled space directly adjacent to the new entrance in the new construction. The new entrance and office were designed to enable visual supervision of building approach and entrance and direction of all visitors through the office. A new media center was designed within the new or renovated space. The existing media center was be remodeled into classrooms and a hallway completes the upper level loop circulation of the east building.
Client:
Minneapolis Public Schools
Location:
Minnesota
Type:
Addition
Renovation