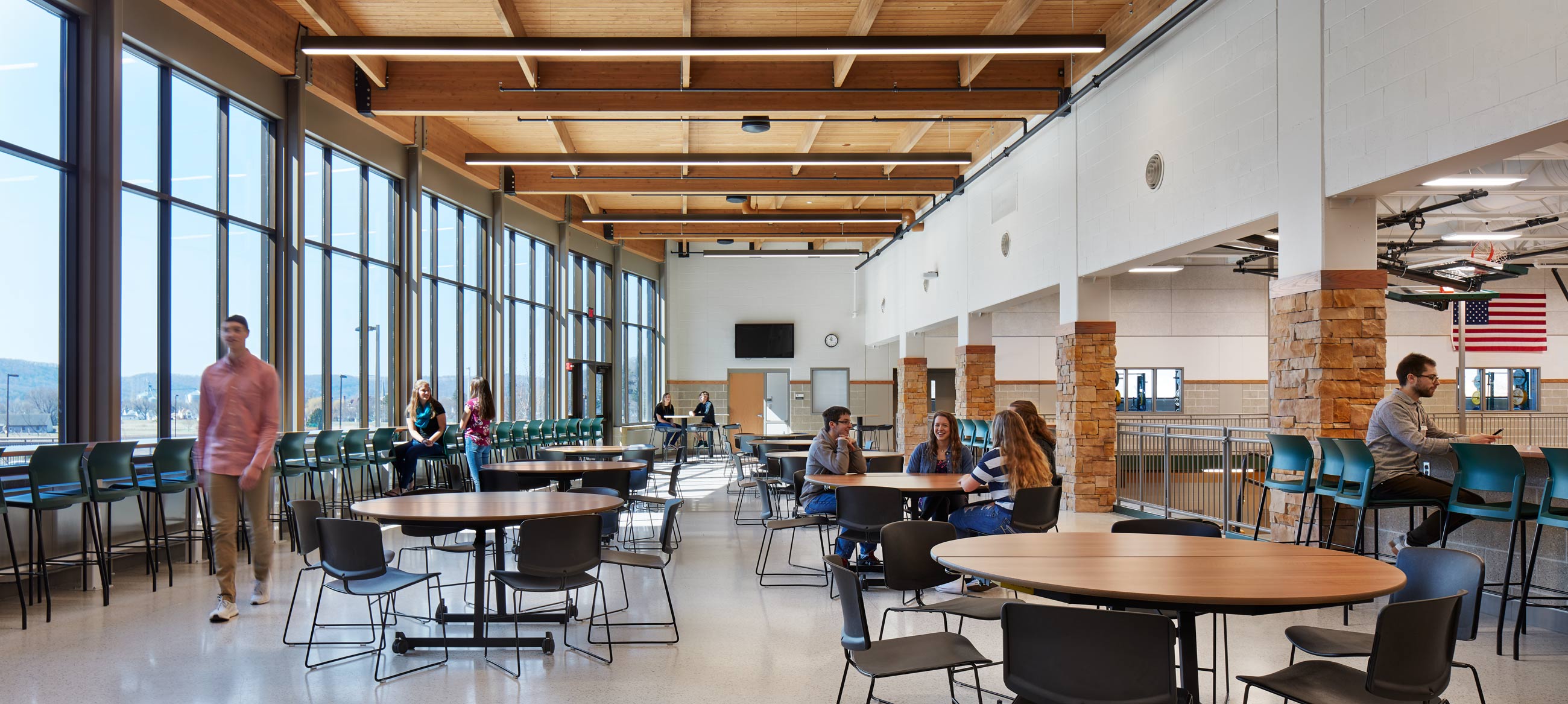 Rushford-Peterson Public School
ATSR assisted the Rushford-Peterson Public School in the planning and design of a new early childhood – 12th grade facility. In 2013, ATSR conducted a comprehensive review of the conditions of the district's schools. This review led to the identification of critical repair and maintenance needs for both the Rushford and Peterson Schools.
Two separate community-based task forces were engaged in the process of looking at the conditions of the district's buildings and how effectively they supported the teaching and learning process taking place. At the end of the review, both task forces came to the same conclusion, "…we need a new school for all of our children." Some examples of cited needs included handicapped access, properly sized classrooms, safe/secure entries, technology upgrades, and appropriately sized spaces for special learning needs.
Client:
Rushford-Peterson Schools
Location:
Minnesota
Type:
New Construction