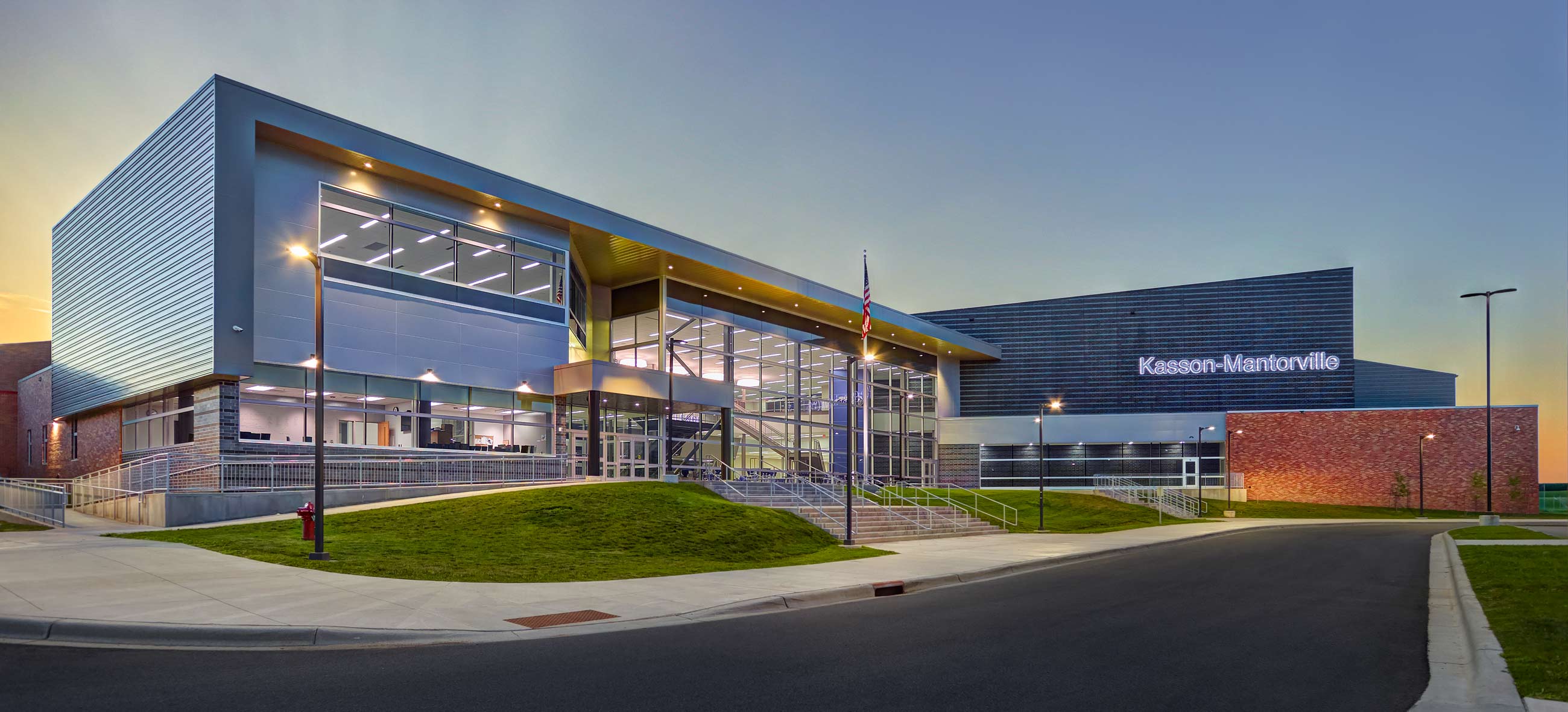 Kasson-Mantorville High School
Kasson-Mantorville High School provides students with a vibrant environment that is flexible and inspires learning and creativity. The design supports the school's focus on promoting connections to the real world and emphasizing a strong reading, math and science focus. Interactive technology is woven into instruction in curricular areas.
Breakout areas with individual niches are located between the classrooms and allow for personalized learning and individual instruction. The elementary school also received an 11,074 square foot gymnasium addition with office, lobby, and storage areas.
Client:
Kasson-Mantorville Public Schools
Location:
Minnesota
Type:
Additions + Renovations
In their own words:
Watch below as our partners in Kasson-Mantorville share their overwhelming community pride in their new and updated facilities.