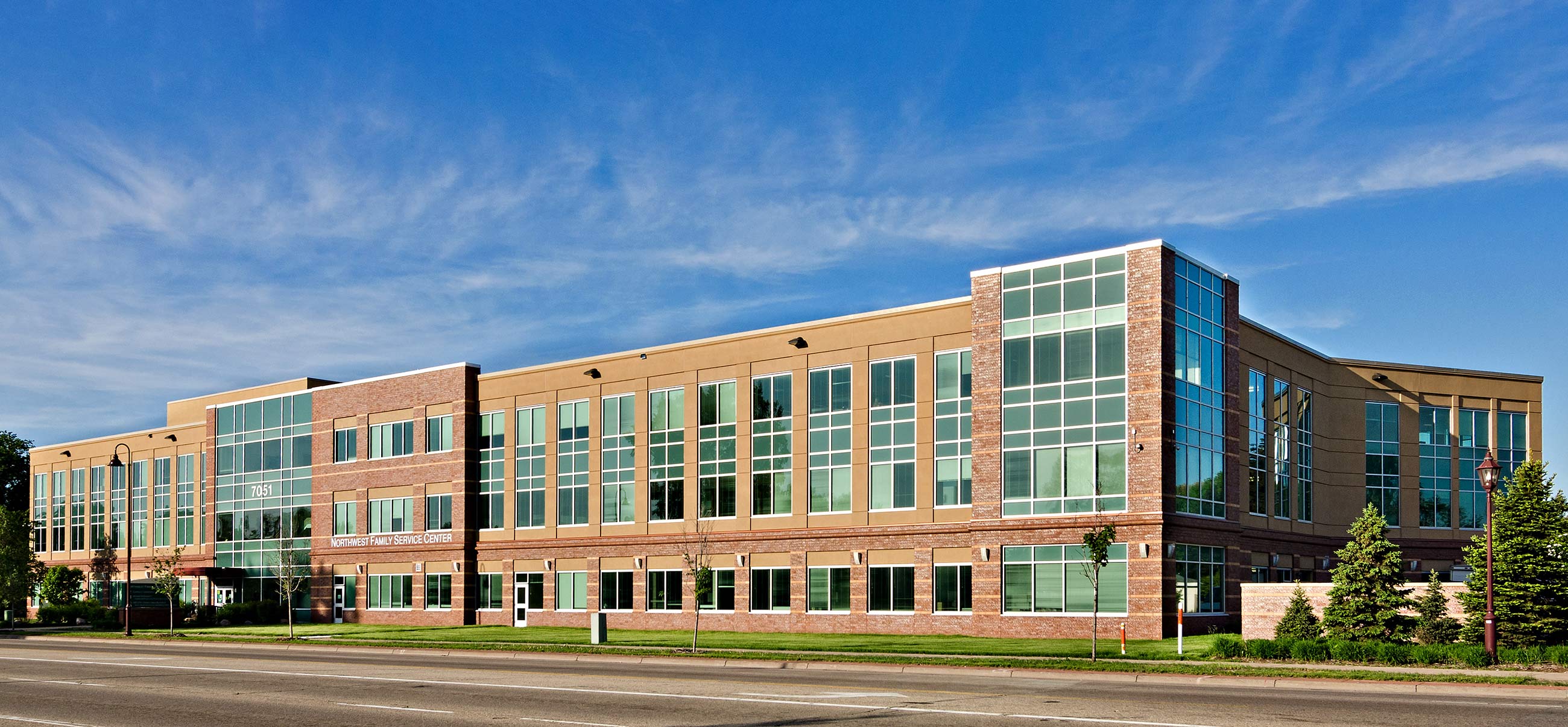 Northwest Family Services Center
The Family Services Center Phase 2 building and parking structure serves thousands of residents each month in the cities of Brooklyn Center, Brooklyn Park, Champlin, Corcoran, Dayton, Hassan, Maple Grove, Osseo, and Plymouth. This coordinated family service center is the result of nearly a decade of planning by Osseo Area Schools, Community Emergency Assistance Program, Inc. ("CEAP"), and Hennepin County to add county health and social services, and private provider emergency food, clothing, shelter, job and transportation services in a convenient location near the population served.
The Northwest Family Services Center addition includes space to accommodate Hennepin County and CEAP staff and resources. This three-level, 65,000 square foot addition and parking ramp expands capacity for relief services that meet basic human needs and produce long-term gains by contributing to adult economic self-sufficiency and student achievement.
Client:
Osseo Area Schools
Community Emergency Assistance Program, Inc. ("CEAP")
Hennepin County
Location:
Minnesota
Type:
New Construction